Your employees' emotional well-being is the greatest unrealized asset in your organization.
We've worked with dozens of organizations to help their employees realize their full potential by providing them with the inspiration and tools to practice habits that fuel their emotional well- being.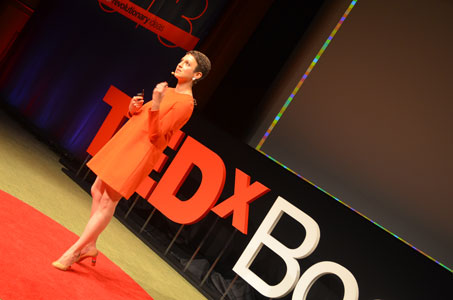 Our CEO, Nataly Kogan, is a sought-out speaker, having appeared at events at Million Dollar Roundtable, Gillette, eMoney, Fortune's Brainstorm Tech, MIT's Breaking The Mold Conference, Blogher, SXSW, the 92nd St. Y, Harvard Women's Leadership Conference, TEDx Boston, and many others.
She has led small and large teams through interactive workshops that re-frame how employees think about their emotional well-being, help them connect with a deeper meaning in their work, create better-performing teams, and learn simple and accessible practices to improve their outlook, at work and in life.
Scientific research has shown that happier employees are more productive, creative, and collaborative. They are more engaged in their work, take fewer sick days, and spread happiness to other members of their teams.
If you're interested in improving the emotional well-being of the people in your organization, we'd love to help. Just get in touch and we'll follow up from there.