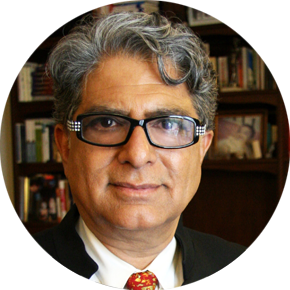 Super Brain
with Deepak Chopra
Let Deepak Chopra teach you how to use your brain to reduce anxiety, handle personal crises, eat consciously, find your true personal power, and achieve lasting happiness for the rest of your life.
About the course
Deepak Chopra has spent over four decades teaching and inspiring countless people to lead healthier and happier lives. We are beyond excited to bring his medical and spiritual wisdom to Happier users for this unique learning experience.
Why take this course?

Retrain your brain to think clearly even under stress
Learn to reduce anxiety, increase awareness, and handle personal crises without fear by separating yourself from your thoughts to make calm, sound decisions.

Learn to eat consciously
Mindful eating is simple when you are aware of your body and present with your thoughts at all times.

Make happiness last
Use your brain to achieve enduring happiness by adopting fundamental healthy life practices and habits that will lead to lasting and permanent positive change.
Why we created this course
"Deepak Chopra is a spiritual mentor whose guidance and wisdom have truly impacted my life in a meaningful way. Our goal for the Super Brain course is to bring you Deepak's signature style of instruction and wisdom through a series of one-on-one conversations with me as well as in short topical lessons on actionable ways to reduce anxiety and fear, eat mindfully, and achieve lasting happiness. I learned so much in creating this course with Deepak and I'm excited for you to benefit from his wisdom in the same way."
-- Nataly
How does the course work?
Learn how to retrain your brain with: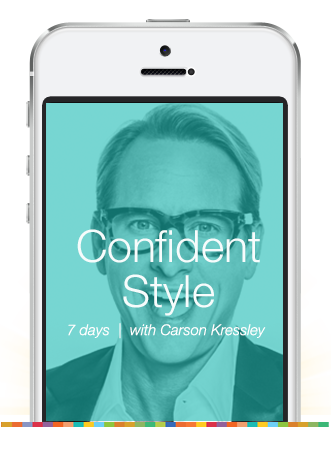 Daily Reminders.
Every morning we'll send you a reminder to watch Deepak's video and read his lesson for the day.
Access On Web Or Mobile
You can access this course on the web or through your Happier mobile app. We'll keep track of your progress so you can move between mobile and web, if you like.
5 Days Of Original Content
All lesson materials were developed specifically for this course, with today's hectic lifestyle in mind. Each lesson is short enough to fit into even a packed schedule, but long enough to really help you start making real changes in your life.
Small Steps For Big Results
Each lesson includes a simple exercise to help you start making those small changes that can have a big impact on your health and wellbeing for the rest of your life.
Retake The Course Any Time
You can retake the course at any time, as well as repeat any lesson you like. Becoming happier and more mindful is a journey and ongoing commitment, and we hope you will come back to this course many times.
More about Deepak Chopra
DEEPAK CHOPRA is a global leader and pioneer in the field of mind-body medicine who has transformed the way the world views physical, mental, emotional, spiritual, and social wellness. The author of The 13th Disciple: A Spiritual Adventure and eighty books translated into over forty-three languages, including other numerous New York Times bestsellers in both the fiction and nonfiction categories, he is also the founder of The Chopra Foundation. Time magazine heralds Deepak Chopra as one of the top 100 heroes and icons of the century and credits him as the poet-prophet of alternative medicine.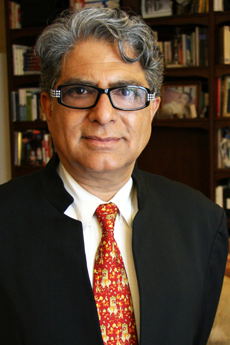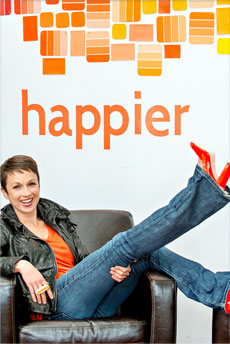 About Nataly and Happier...
Nataly Kogan is the founder and CEO of Happier, a life appreciation platform to help you live life more awesome. Happier's mobile app has been used by hundreds of thousands of people to become happier, less stressed, and more optimistic. Nataly has been featured in the New York Times, Fortune, New York Magazine, Time, and many others and is a sought out speaker and expert on happiness.
Nataly immigrated to the US with her family when she was 13 years old and learned firsthand that it's possible to find small happy moments in even the most difficult of circumstances. She created Happier to help inspire millions of people to stop saying "I'll be happy when…" and start saying "I am happier now because."