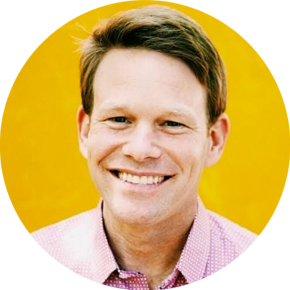 7 Meditations: The Next Step
with Dave Romanelli
Whether you're interested in turbocharging an existing meditation practice or embarking on an intensive program, this week of guided, progressively-lengthening meditations takes you deep into your own inner power.
About the course
Start building a more intensive meditation practice through this week of gradually longer guided meditations. Learn to let go and focus inward, centering yourself and focusing on your innate ability to make peace with your world. Dave "Yeah Dave" Romanelli is back with his signature style of entertainment and empowerment. Get ready to relax and recharge!
Why take this course?

Reduce your stress level
Meditation is proven to have anxiety-busting benefits that last well beyond the actual time spent meditating (and every day you'll meditate a little longer, too).

Feel more connected
Learn how focusing inward with specific purpose each day helps you, in turn, turn outward with a new understanding and confidence; you'll find yourself more present, compassionate, and open to relationships with others.

Boost overall resilience
Handle life's ups and downs with a renewed sense of your own ability to not just cope, but thrive (no matter what life throws your way).
Why we created this course
"Happier users have given us invaluable feedback from the beginning, and I knew they would love Dave's approachable meditation style as much as I do. They did, but as much as the brief on-the-go meditation courses have filled a certain community need, people started asking for a way to build up a more intensive practice, too. The Next Step was developed to meet this need; it retains the ease and accessibility of all Happier courses, but is also designed for users who wish to go deeper and meditate for longer. I think Dave has once again delivered on a specific goal in a way that keeps meditation easy and fun."
-- Nataly
How does the course work?
Over the next week, boost your confidence a little more every day with...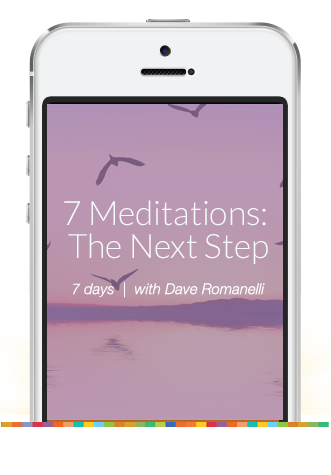 Daily Reminders.
Every morning we'll send you a brief reminder to check in on Happier to review that day's theme and content prior to listening to the meditation. One small step at a time, you'll unlock your confidence
Inspiring Meditations.
Dave's meditation style is both relaxing and energizing, profound but also humorous. He'll include tips, tricks, and stories all designed to help you focus on the confidence you already have (and how to enhance it).
Lengthening Practice.
Along with daily themes, each meditation will last just a little bit longer than the one before it. You'll go from meditating for just a few minutes at the start of the week to easily spending 20 minutes in calm concentration by the end of the week.
7 Days of Original Content.
All lesson materials were developed specifically for this course, with today's do-it-all lifestyle in mind. The tips and inspiration shared here are brief but edifying, and the daily meditations are short enough to fit into even a packed schedule, but long enough to help you start making real changes in your life.
More about Dave Romanelli
David "Yeah Dave" Romanelli believes wellness and feeling good is much more than fancy yoga poses, green juice, and tight-fitting clothes. He co-founded One Yoga, one of the first yoga studios to mix music, technology, and fashion with ancient wellness practices, and created Yoga + Chocolate, Yoga + Wine, and Yoga for Foodies. Now focused on making meditation accessible to everyone, Dave has launched MeditateON, a series of hilarious and inspiring guided meditations that feel like inner vacations.
Yeah Dave's "Guide to Livin' the Moment" (Broadway Books) reached #1 on the Amazon Self-Help Bestseller List, and "Happy Is The New Healthy: 26 Ways to Celebrate Life NOW!" will be published in January, 2015. He has been featured in The Wall Street Journal, Food + Wine, Newsweek, and The New York Times, and is a contributor to Health Magazine, Yoga Journal, and other publications.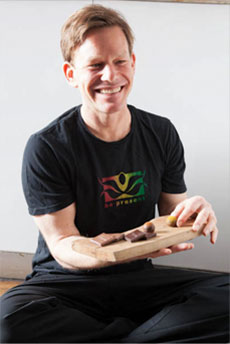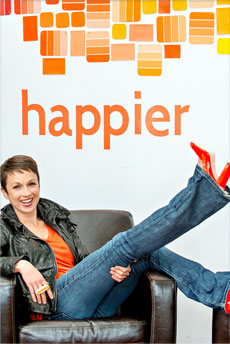 About Nataly and Happier...
Nataly Kogan is the founder and CEO of Happier, a life appreciation platform to help you live life more awesome. Happier's mobile app has been used by hundreds of thousands of people to become happier, less stressed, and more optimistic. Nataly has been featured in the New York Times, Fortune, New York Magazine, Time, and many others and is a sought out speaker and expert on happiness.
Nataly immigrated to the US with her family when she was 13 years old and learned firsthand that it's possible to find small happy moments in even the most difficult of circumstances. She created Happier to help inspire millions of people to stop saying "I'll be happy when…" and start saying "I am happier now because."