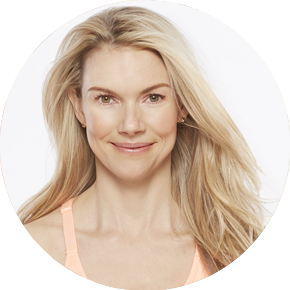 Eat, Move, Feel Strong
with Kristin McGee
7 days of practical food and activity tips for your everyday life to help you feel stronger physically, psychologically, and nutritionally.
About the course
Celebrity yoga and Pilates instructor Kristin McGee is all about holistic health and fitness, but she realizes not everyone can devote hours every day to the pursuit of wellness. In her first Happier course, she's managed to condense her teachings down to the perfect minutes-a-day jump-start to a healthier lifestyle, perfect for anyone looking to feel stronger and more confident.
Why take this course?

Feel stronger
Just a few targeted exercises can start you down the road of feeling strong and capable, even if you've had trouble committing to exercise in the past.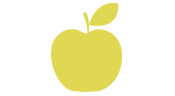 Feed yourself healthy
Dieting often fails to make us feel better or even lose weight, but making small changes to the food we eat can result in more energy, better health, and a newfound svelteness.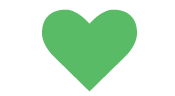 Discover a happier you
When we're healthier, we're happier. Eating better, moving regularly, building strength and confidence -- these are all ingredients for a longer, happier life!
Why we created this course
"As a working mom, I've often found the conventional advice for 'getting healthy' impractical and overwhelming -- of course we know what we should do, but who has time? What I love about Kristin's philosophy is that it empowers rather than restricts; it's about the easy, healthy ways we can add to our lives rather than a bunch of things you can't have or shouldn't do. She's a working mom, herself, so the perfect choice when looking for an expert who can really offer workable solutions for other folks juggling hectic lives. Her strategies are concrete, simple, and illustrate how to start making positive changes on any schedule."
-- Nataly
How does the course work?
Over the next week, start feeling stronger every day with...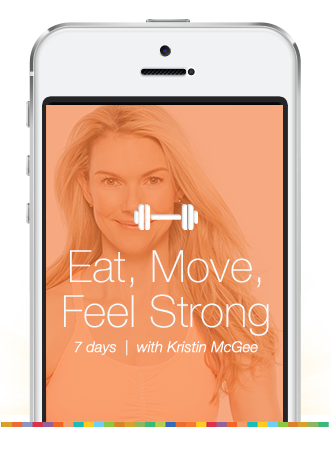 Daily Reminders.
Every morning we'll send you a brief reminder to check in on Happier to review Kristin's video and lesson for the day (as if you could possibly forget)
Holistic Approach.
Kristin's philosophy about strengthening the mind and body together is woven through every lesson, with clear explanations of how each change impacts more than just that one area or day.
Small Steps For Big Results.
Each lesson includes a related challenge designed to show you how one small change can cause ripple effects through your entire day, leaving you feeling stronger and more in control of your life.
7 Days of Original Content.
All lesson materials were developed specifically for this course, with today's hectic lifestyle in mind. Each lesson is short enough to fit into even a packed schedule, but long enough to really help you start making real changes in your life.
More about Kristin McGee
Kristin McGee is a celebrity yoga and Pilates instructor, as well as a contributing yoga and wellness editor for Health Magazine (and Health.com) and a brand ambassador for C9 by Target. Her career has led her from yoga to Pilates to holistic health and wellness, from MTV to private coaching to instructional DVDs and even her own app. She lives in New York City with her husband and son, where she offers both group and private classes.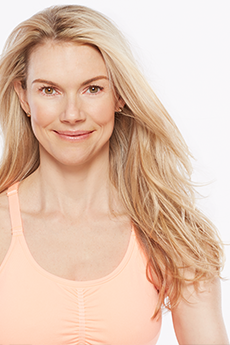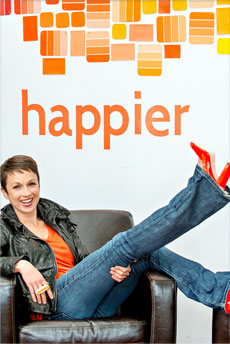 About Nataly and Happier...
Nataly Kogan is the founder and CEO of Happier, a life appreciation platform to help you live life more awesome. Happier's mobile app has been used by hundreds of thousands of people to become happier, less stressed, and more optimistic. Nataly has been featured in the New York Times, Fortune, New York Magazine, Time, and many others and is a sought out speaker and expert on happiness.
Nataly immigrated to the US with her family when she was 13 years old and learned firsthand that it's possible to find small happy moments in even the most difficult of circumstances. She created Happier to help inspire millions of people to stop saying "I'll be happy when…" and start saying "I am happier now because."