We created Happier with one mission in mind: To help you find more moments of joy, kindness, and meaning in your everyday life.
Our mobile gratitude sharing app and video wellness courses are inspired by scientific research that shows how gratitude, mindfulness, and staying connected to people you care about create the foundation for a happier and healthier life. (Check it out if you're curious.)
We believe that happiness isn't a feeling, but rather, a muscle that we all have and can exercise and improve through regular practice. We hope you'll make developing your happiness muscle a priority and we're here to help.
A note from our founder, Nataly Kogan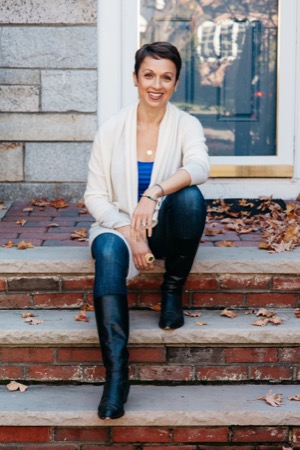 Hi there and welcome!
Happier is a very personal project for me, which grew out of my experience as a refugee to the US and my subsequent journey to find genuine happiness. I took many wrong turns, spent decades chasing the BIG HAPPY through achievements and success, trying to run away from any negative feelings of pain, sadness, or stress that I felt.
What I've learned is that genuine happiness is not the lack of negative emotions. It comes from allowing ourselves to feel all that we feel, to accept ourselves and the world as it is, and then, from that as a starting point, to practice gratitude, kindness, and awareness that will help us grow the seed of genuine joy we all have inside.
Happiness isn't a state, or a feeling, and it doesn't come from the outside.
It's a skill we can all practice, a muscle we can develop, and all our efforts at Happier are aimed at helping you do it and have some fun while you're at it.
In the spirit of sharing, here is an article I wrote on my 40th birthday about 40 lessons I've learned about being happier: 40 lessons in happiness for my younger self. (And if you'd like to learn more about how my journey as a Russian immigrant led to creating Happier, here's my TED talk.)
Life is made of moments. Choose to create and share the happy ones.
With gratitude,
Nataly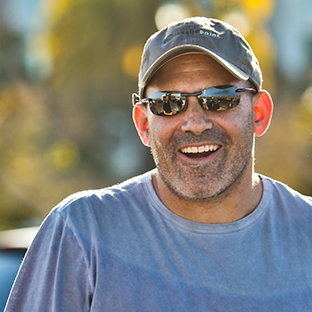 Mike Hirshland
Resolute.vc
Mike Hirshland is the founder of Resolute Ventures. He has been an investor and contributor to the early stage ecosystem for 15 years. Throughout this time Mike has consistently been a leader in bringing members of the startup community together. Most notably, Mike created Dogpatch Labs, the community which helped launch over 350 companies including Instagram.
Mike also created the renowned Digital Media Summit at Jackson Hole, attended by many of the leading founders between 2005-2011. As an early stage investor, Mike was a partner with Polaris Venture Partners from 1999-2011, where he was the original seed investor behind Automattic, and backed other companies including Q1 Labs (acquired by IBM for $600 million), Quantcast and KISSmetrics. Mike has four children, and in addition to watching their sporting events is an avid (though mediocre) skier and tennis player.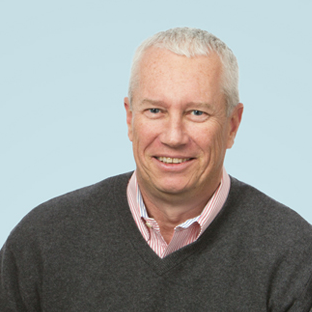 Mike Tyrrell
Venrock
Mike joined Venrock in 1999 after 16 years as an entrepreneur at venture-backed companies. He serves on the boards of AppNexus, Appia, Aria Systems, BlogHer, Boundless, eIQnetworks, Gazelle, Happier, Kwicr, and Zoom Information. Notable previous investments include Bizo (acquired by LinkedIn), DataPower (acquired by IBM), Endeca Technologies (acquired by Oracle), ExtendMedia (acquired by Cisco), IMlogic (acquired by Symantec), Pedestal Software (acquired by Altiris) and WHERE (acquired by eBay).
Prior to Venrock, Mike spent nine years with Spyglass, a Venrock-backed portfolio company, joining as their sixth employee to run sales and marketing. Spyglass licensed the first internet browser, Mosaic, to many of the world's leading software, online services, and device companies, including Microsoft. As the Executive Vice President, Mike helped take the company public in 1995. Before Spyglass, he was with two other start-ups, Multiflow Computer and Celerity Computing, both UNIX systems pioneers. Mike began his career at Prime Computer.
Mike earned his B.S. in Business Administration at the University of New Hampshire.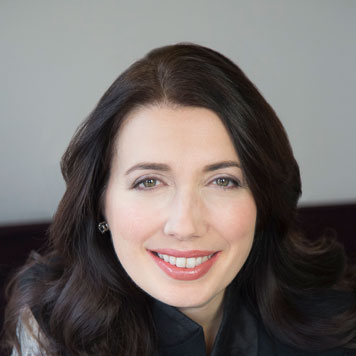 Fran Hauser
Fran Hauser is a venture capital investor, digital media veteran, and an advocate for women and kids. An active investor, Fran is a partner at Rothenberg Ventures. Within her personal portfolio, she was the first investor in online retailer ZADY and an early funder of LevoLeague.
Before diving into the world of venture capital, Fran spent 15 years in the digital media space, holding President and General Manager positions at Time Inc., AOL and Moviefone. She played an integral role in the $400mm sale of Moviefone to AOL and in building PEOPLE.com into one of the most successful women's websites.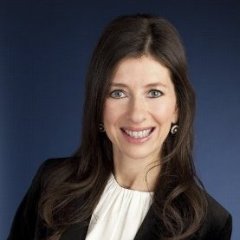 Alexandra Aleskovsky
Alexandra Aleskovsky is a senior marketing, digital and general business executive with over 20 years of broad-based strategic and operational experience across consumer-facing industries ranging from startups to Fortune 500.
Most recently, she served as President of eScholastic where she led the 120 person Digital group focused on solutions for parents, kids and educators. Over the course of her career, Alexandra has also run WeightWatchers Online doubling revenues; led the Consumer Group at ClubMom/CafeMom from the company's inception, developing the value proposition, building the brand and product; served as GM of iVillage.com; held positions in international business development and brand management at Colgate-Palmolive and P&G.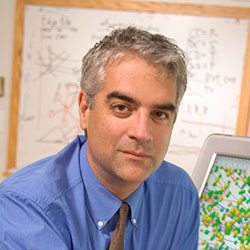 Nicholas A. Christakis
Nicholas A. Christakis, MD, PhD, MPH, is a social scientist and physician who conducts research on social factors that affect health, health care, and longevity.
He directs the Human Nature Lab at Yale University, and is the Co-Director of the Yale Institute for Network Science. He is the Sol Goldman Family Professor of Social and Natural Science at Yale University. Dr. Christakis' lab is currently focused on the relationship between social networks and health.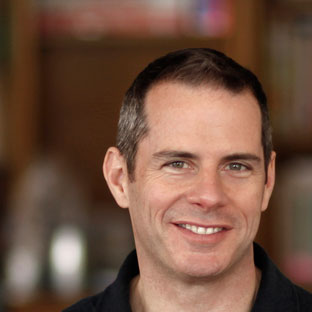 Adam Freed
Adam Freed is the CEO of Teachers Pay Teachers (TpT), the world's first and largest open marketplace for teacher-created resources. Prior to TpT, Adam was the COO of Etsy, the marketplace where people around the world connect, to buy and sell unique goods. Under his leadership, sales nearly tripled, the company grew from 140 to nearly 400 employees and opened offices in seven countries.
Before joining Etsy in 2010, Adam led Google's international product management and international online sales operations teams. Among other achievements, Adam oversaw the company's efforts to localize all of Google's core products into 115 languages and 250 countries.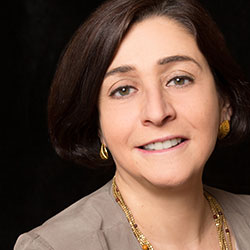 Daphne Kis
Daphne Kis has spent many years as a strategic business consultant to young, growing companies. She serves on the board of directors of Applywise, an online management tool for the college application process, and of iPerceptions, a publicly traded Canadian web analytics company.
She is a managing director at Golden Seeds, an angel network that invests in women-led companies. Daphne had spent 18 years as the President & Ceo of EDventure Holdings, where she was publisher of Release 1.0, the information technology's premier monthly report on emerging trends.